Latest Information
【Exhibition】We are going to exhibit at "The 4th FTJ FOOD TABLE".
2019/01/16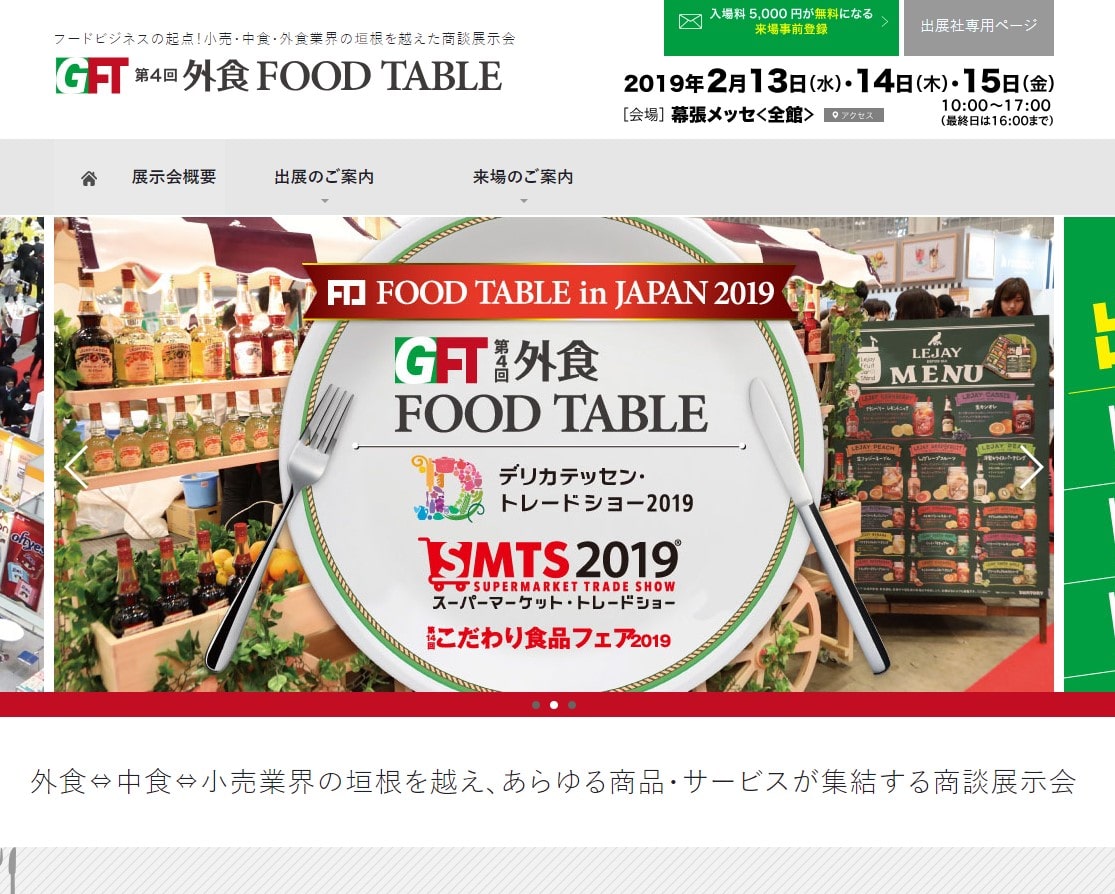 We are going to exhibit at "The 4th FTJ FOOD TABLE" starting on February 13 to 15, 2019 at Makuhari Messe.
We are going to be offering tasting of our OSMIC Tomatoes and juices for restaurants owners and buyers.
Please come and join us if you are interested.
FTJ FOOD TABLE Official Website
http://www.foodtable.jp/jp/index.html
Details
---
Name of the Expo: 4th FTJ FOOD TABLE
---
Date: February 13(WED)– 15(FRI), 2019 10:00-17:00 Last day until 16:00
---
Venue: Makuhari Messe
---
Number of Booth: 1-202
---
Details of the booth
《1》Business presentation of next generation agriculture (High-performance environment control system, the use of ICT green house, and etc. including actual values of our achievements)
《2》Branding and promotion strategy of high density fruit tomatoes, "OSMIC Tomatoes"
《3》Individual negotiations
During the expo, we are planning on having individual negotiation (including more details of our information and actual numbers).